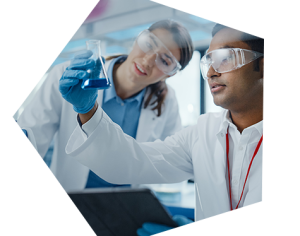 The Biochemical Society sets aside as much funding as possible for its annual Summer Vacation Studentship Scheme. The purpose of the Scheme is to provide undergraduate students in biochemistry and related subjects with hands-on experience of laboratory research. Studentship experiences are hard to come by and, if awarded, the experience can benefit a new researcher and their supervisor greatly.
The scheme is extremely popular, with applications going through a competitive application process. As the lab-based scheme was not run in 2020 and 2021, we are expecting demand for placements to be very high in 2022, with most applications being of excellent quality.
Each supervisor may only apply for sponsorship of one student per round of applications and must be a member of the Biochemical Society upon applying. Where necessary, priority will be given to supervisors who have been members for at least 12 months prior to the closing date of the grants.
Students will be awarded a stipend of £294.50 per week for 6 weeks to support the students' living costs for the duration of the placement. The laboratory will cover consumables and costs associated with the research. Students will also be awarded a one-year membership of the Biochemical Society at undergraduate, postgraduate or associate level.
Students take up the award during the summer vacation before their final year. Students carrying out a three year undergraduate course are eligible in their second year of study. Students carrying out a four year course are eligible in their second or third years of study. Once an award has been offered to a named student it cannot be transferred to another student.