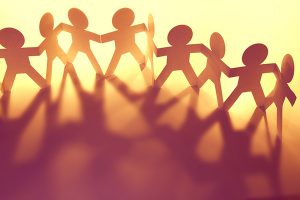 Keep up-to-date with the latest scientific developments with our Stay Connected Bursaries.
Stay Connected Bursaries cover the cost of registration to face to face and online Society Scientific Meetings, Training Events and Courses. Applicants can also apply for support towards accommodation and travel costs where applicable.
Applications are welcomed from members who are currently on a career break or have recently returned to work.
We recognize that science moves at a rapid pace and keeping up with the latest developments is pivotal to a scientific career. The Biochemical Society is committed to supporting all our members in the continuation of their professional development. A Stay Connected Bursary is offered to make it easier for members to remain engaged with the scientific community.
You will be required to give a full breakdown of costs as part of the application. Please note that limited funds are available per event and whilst the Society will endeavour to support successful applicants to the amount required, the Society may not be able to provide full support for your attendance.
Stay Connected bursaries are only available for Biochemical Society Scientific Meetings, Training Events or Courses. This covers both face to face and online meetings. Members can apply as part of the event registration process.
We understand that the individual needs and requirements vary greatly for our members, therefore each application will be subject to review on its merits. However, applications should meet the below criteria.
Applicants must be a member of the Biochemical Society by the event early registration deadline. If you are not a member, join today online, or as part of your event registration. Scientists on a career break are eligible to join as an Associate Member.


Applications for this grant must be received by the event early registration deadline and should be made via the event registration process.


Applicants must complete a personal statement highlighting the relevance of attending the event for their ongoing professional development.


Applications will be assessed on a case by case basis.


Applicants must provide, in as much detail as possible, full details of any career break taken, including the reason for this and the length of the break. Please note that there no set criteria on the minimum length of career break. (A career break is considered as any period of time where the nominee is out of work, for reasons including, but not limited to, redundancy, maternity/paternity or adoption leave, extended leave to perform a carer role, and/or as a consequence of relocation)
Applications can be made at any time; however, applications must be received by the event's early registration deadline and retrospective applications will not be considered.
Decisions to award the Stay Connected Bursary are made at the discretion of the Society.