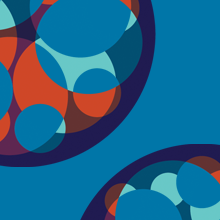 The Society's Council introduced this award in 2001 with the intention of widening recognition of excellence to span more diverse fields of endeavour within, or related to, the biochemical sciences.
The Council of Trustees decides, every 2 years, upon the area or topic that they wish to recognize with this special award.
For the 2023 Biochemical Society Award, nominations are sought for candidates or teams who have demonstrated an outstanding impact in the field of vaccinology and virology. Vaccinology is defined as the science of vaccines, and historically includes basic science, immunogens, the host immune response, delivery strategies and technologies, manufacturing, and clinical evaluation.
Janet Thornton presented her award lecture 'Computational enzymology, structure function and evolution of enzymes' as part of the Biochemistry Focus webinar series.
£2000 prize money
The opportunity to submit an article to a Society-owned publication
The opportunity to present their lecture at a Society event
A trophy
2021: Janet Thornton
2019: Paul Bieniasz for 'demonstrating the use of biochemistry in helping combat infectious diseases'
2017: Keith Gull for "'Biochemistry plus.'' An outstanding individual who has not only achieved as stellar research scientist, but who has also undertaken activities that have had substantial impact in bioscience related areas outside the laboratory'
2015: Nick Lane (pictured right) for 'a sustained and diverse contribution to the molecular life sciences, with a special emphasis on education and/or the public understanding of science'.
2013: Tom Blundell for 'an outstanding contribution to the development and management of UK molecular bioscience'.
2011: Michael Berridge as 'a candidate whose research has had a transformative effect on biochemical research'.
2008: Gurdyal Besra for 'work carried out by a UK scientist that has advanced health in the developing world'.
2006: Martin Raff and Gregory Winter for 'scientists who have successfully challenged dogma, created a new field of thinking, elucidated a paradigm or made a fundamental change to established thinking'.
2004: David Lane for 'basic biochemical research and its exploitation for the benefit of society'.
2002: Steven P.R. Rose and Bernard Dixon for 'scientific communication in the public domain'.