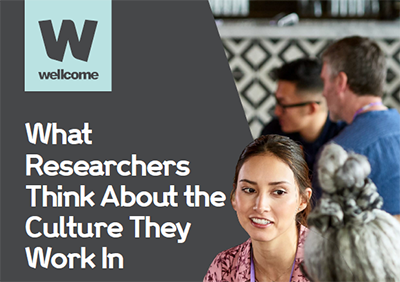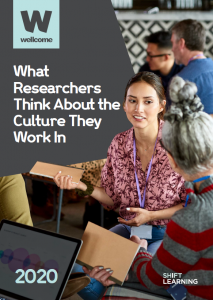 Wellcome has published a report "What researchers think about the culture they work in" investigating researchers' experiences of their current research environment. The report is based on a literature review, qualitative interviews, workshops and a quantitative online survey of over 4,000 researchers across a range of career stages and research disciplines.
Commenting on the results of the survey, Professor Sheila Graham, Chair and Diversity Champion of the Biochemical Society said: 
"A creative and inclusive research culture should be a key aspect of academic research. Wellcome's survey paints a depressing picture of harassed and overworked researchers under pressure to generate data and outputs, a picture that has not altered in many decades. The broad sense that current research culture may be leading to a lowering of research integrity and quality is striking. 
It is time for change. Promoting wellbeing and a good work-life balance should result in a healthier workforce and improved research quality. The Biochemical Society is committed to these goals and to leading change in research culture in the biosciences."
Looking forwards, suggestions to improve research culture from researchers included:
Changes to funding structures
More support for early-career researchers
Re-thinking funding criteria and incentives
Training to help researchers promote good culture through managing and mentoring
Identifying and deterring bad behaviour
Ways for researchers to raise concerns without fear of reprisals or prejudice.
Promoting and sharing good practice.
Publishing pressures, metrics and peer review practices were raised as contributing factors to research culture in Wellcome's findings. The Biochemical Society owns its publisher Portland Press.
Professor Nigel Hooper, Chair of the Biochemical Society's Publishing Committee:
"Our publisher, Portland Press, has a positive and proactive approach to supporting our authors and the community. We recognise the role publishers play in the research environment and will continue to work closely across the community to reconsider peer review practices, provide more, and more equal, opportunities for engagement with our journals and to drive change across the sector."