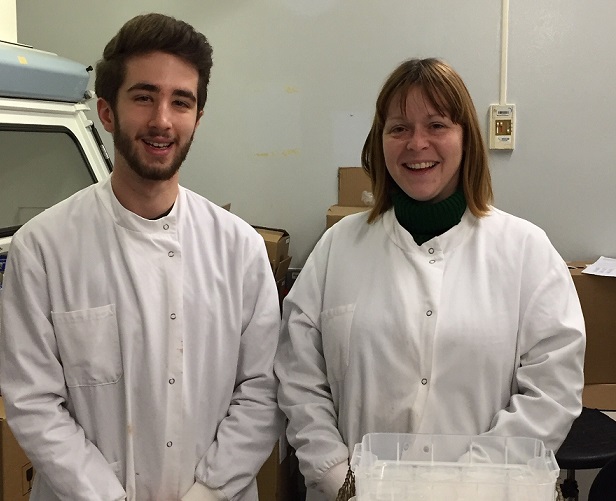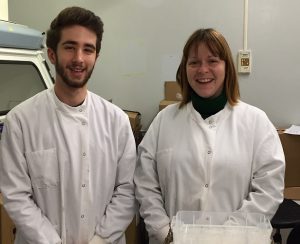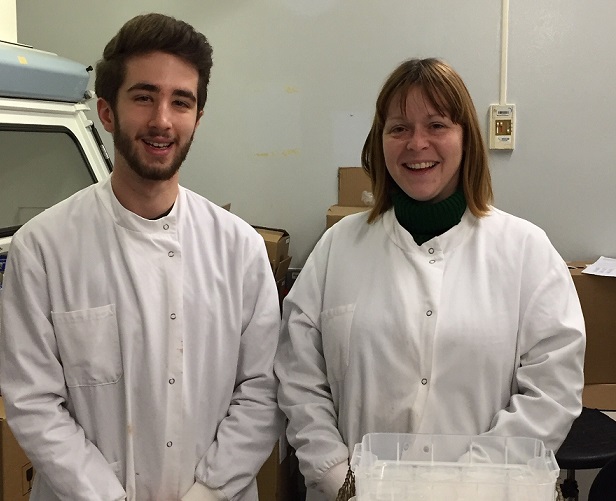 The Biochemical Society is pleased to announce that Tom Trainer has been awarded the Eisenthal Prize for his top ranked student report submitted after the completion of one of the Society's Summer Vacation Studentships. Professor Robert Eisenthal, formerly of the Biology and Biochemistry Department at Bath University, was a long standing and active member of the Biochemical Society. The Eisenthal Prize was instituted by the Society to honour his commitment to science education.
Tom carried out his studentship at the University of Reading. He was supervised by Dr Eva Kevei and Dr Patrick Lewis and investigated the 'Lysosomal dysfunction as determinant of Parkinson's disease: investigating the potential role of novel risk genes'.

You can read his report here.
On his achievement, Tom commented:
"Working in this lab has been one of the most valuable learning experiences in research I have ever received, and I believe it has given me a great advantage on further projects I may choose to undertake. I have learned not only molecular biology techniques, but management and organisational skills with handling my large number of worm strains, large amounts of data analysis and communication skills within a group of scientific peers. I have already begun applying for PhD programmes as a result of the enthusiasm for research these two months have given me. This project will contribute to future projects in the host lab in investigating oligogenic inheritance of PD. Lysosomal genes are in the centre of attention, as deep genome analysis of large PD patient cohorts indicated that Mendelian inherited PD mutations are often associated with mutations in lysosomal genes such as ATP13A2 or GBA. Therefore this study strongly contributed to the development of C. elegans models of oligogenic PD inheritance."
Dr Eva Kevei, Lecturer in Cell Biology, adds:
"Tom has been studying the link between lysosomal dysfunction and Parkinson's disease. During his summer studentship he has identified a novel candidate gene, the downregulation of which contributes to the development of Parkinson's pathology in the C. elegans model. It was a rewarding experience to work with Tom and see how he is developing his project while expanding his knowledge and growing skills in the laboratory. This studentship has laid the path for further research in our laboratories into understanding the role of novel risk factors of the multifactorial Parkinson's disease. I am delighted that Tom has been awarded with the Eisenthal prize; he is clearly dedicated to research and this experience further boosted his enthusiasm towards an academic career."