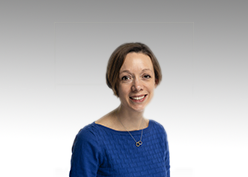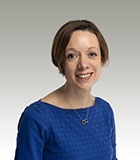 Hannah Russell, Director of Society Programmes at the Biochemical Society, will be leaving us in the summer to take up the role of Chief Executive at the Association for Science Education (ASE). In her role at the Society, Hannah led our outward-facing activities, including education, training, policy, public engagement, conferences, marketing and communications. Having originally trained as a secondary science teacher, Hannah moved into learning and development at Barclays, before returning to science in 2003 as an education manager at Wellcome. There she worked on projects as diverse as the development of the National Science Learning Centre (now National STEM Learning Centre) and 'Primary Horizons' research, which set out to explore teacher's views and experiences of primary science education and identify ways in which it could be improved. After taking a short career break to look after her two children, Hannah returned to STEM in 2013 as part of the Gatsby-funded EngTechNow project, a major UK initiative to raise the profile of engineering technicians through professional registration. She joined the Biochemical Society in 2015 as Head of Education & Training, moving into her role as Director of Society Programmes in 2017.
Commenting on her new role, Hannah said, "I'm delighted to be joining the ASE as Chief Executive and to have the opportunity to work with the staff team, Trustees, Committees and wider membership to take forward the excellent work led by Shaun. It is a privilege to be joining such a well-loved and well-respected organization, especially one in an area so close to my heart. I look forward to building on the ASE's strengths and exploring new opportunities to support our community."
Kate Baillie, Chief Executive at the Biochemical Society, adds, "We are very sorry to see Hannah go as she has made a tremendous difference to our work, particularly in extending our outreach amongst students and others studying and working in molecular biology, and ensuring our members are engaged on scientific policy matters. I look forward to continuing to work with Hannah in her new role and to strengthening our relationship with ASE."
We are currently recruiting for the vacancy of Director of Society Programmes and the deadline for applications is 14 June. Visit The Guardian Jobs website for more information.