The PI3K/PTEN pathway: from basic science to clinical translation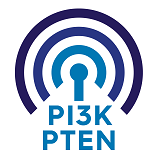 This conference was focused on the biology and signalling of the class I isoforms of PI3K, their downstream targets such as Akt/PKB and the drugs that have been generated to interfere with their function in disease. The speaker programme brought together researchers to bridge the gap between basic science and translation, as well as industry figures who will provide an update on their PI3K programmes, and clinicians to share their feedback from some of the clinical trials.  
This exciting event aimed to provide a forum to share the latest discoveries, expand on the understanding of the basic biology science and signalling and examine novel translational opportunities, including neuroprotection and the treatment of rare diseases driven by PI3K pathway deregulation.