Introduction to public engagement and science policy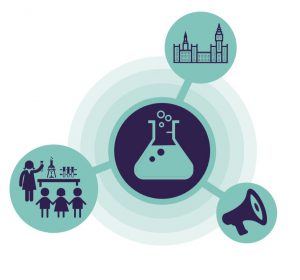 FREE for members
To communicate beyond the lab requires a different set of skills. In this online course 'Introduction to Public Engagement and Science Policy', we will explore how the molecular biosciences can contribute to UK policy, and share tools that can be used to engage the public effectively.
This course is ideal for early to late career bioscientists who wish to learn more about science policy and public engagement. Each module will be around 2 hours.
The course modules will cover:
Introduction to science communication
Science in policy-making – a guide to the UK landscape
Public engagement activities
Evaluation of impact
You will have access to the module for one year, and lead educators will reply to your comments in the first 6 weeks, so you're encouraged to complete the course during this time.