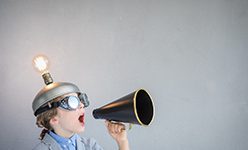 The Biochemical Society is pleased to announce the winners of its Science Communication Competition 2019.
Future Leaders Speech Today, the Universities, Science, Research and Innovation Minister announced the first 41 of UK Research and Innovation's (UKRI) "Future Leaders Fellowships" in a speech at the London School of Economics. In this first in a series...
University-based research in England has received a major boost today after Research England published its overall budgets for 2019-2020. The additional £91 million investment comes from the National Productivity Investment Fund, and aims to support universities in the implementation...